Rocket Equities & Options 10-30-20
SBUX & AAPL options look to expire for loss.
SBUX is down 1.80% at $86.71 right now. If we get a pop in this market then we will look to close this spread for $0.33. The Spread is only trading at a few pennies right now, so we will need SBUX to trade higher approaching the $89 level, but just in case that happens, place your order to close this spread at $0.33. We got into this position for about $1 so this would cut our loss by 1/3. If it closes below $89 today then our contract expires worthless. We probably won't be able to get out of this for $0.33, but place your order because anything can happen before the close.

Technically, you would be selling the $89 call to close, and buying the $92 call to close, opposite of how we initiated the position. You should be able to close it with one order for the multi-leg trade. SBUX has traded from its $85.63 low today to $86.90 as of 11:15 am EST, so approaching $89 is not out of the question today.

Our AAPL $117 call looks to expire worthless unless Apple accelerates dramatically higher today. AAPL is down 5.19% at $109.33.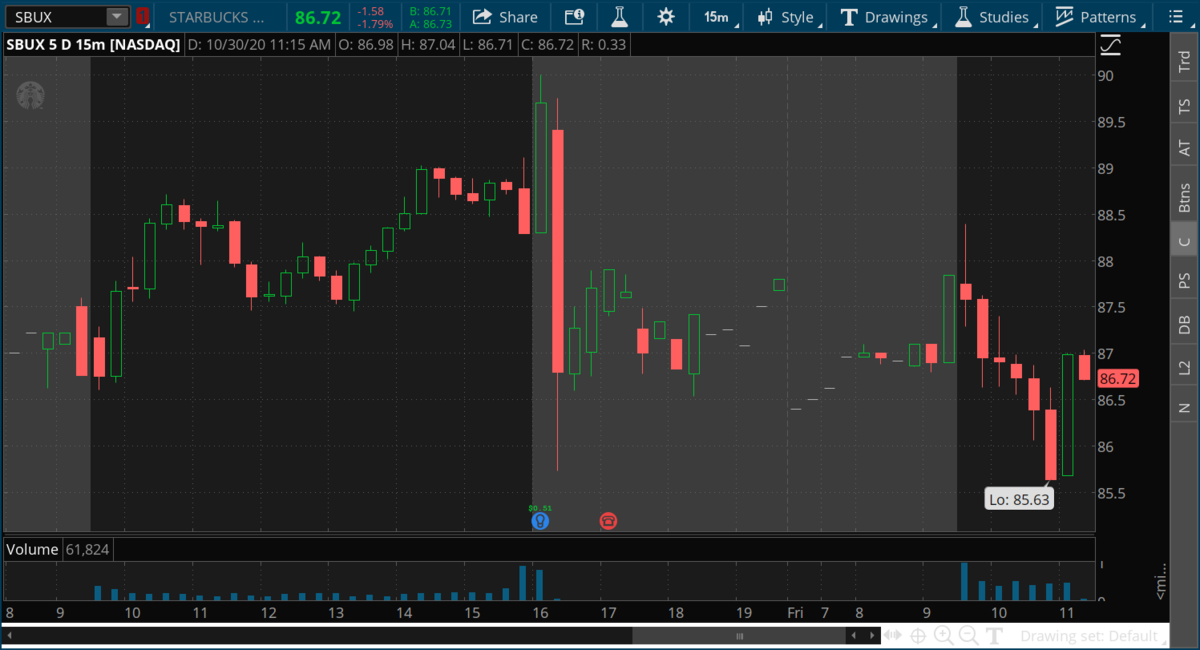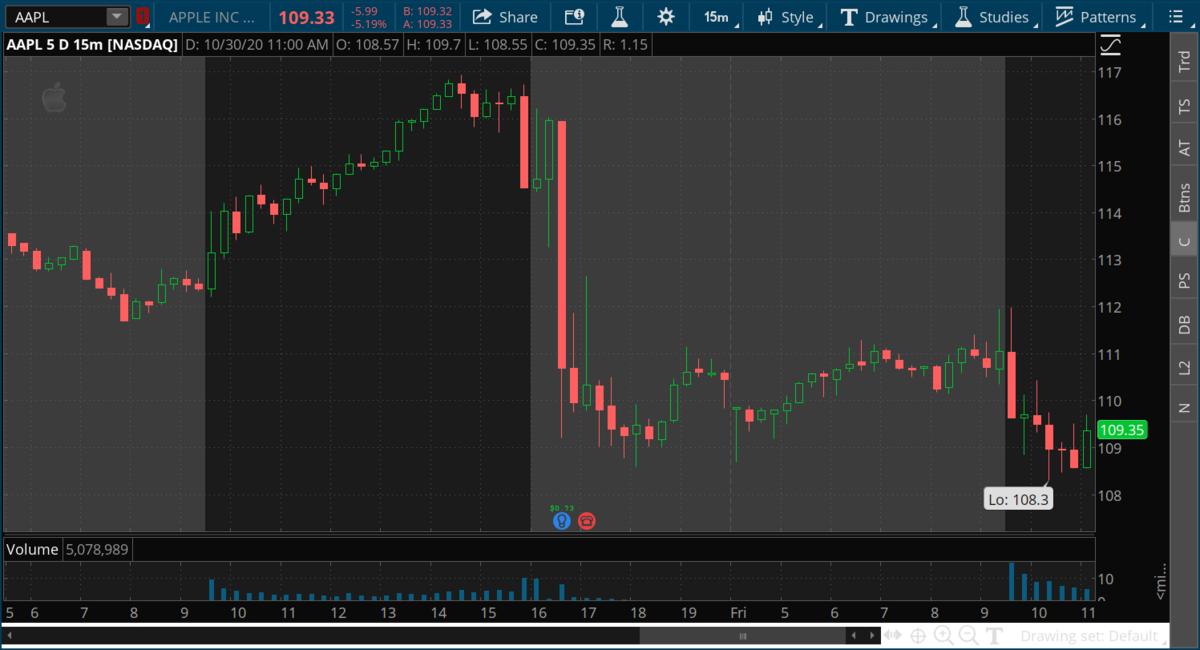 The market has pulled back to within 5 points of the lows last night. This should be an interesting day of trading ahead, into the weekend before the Presidential election.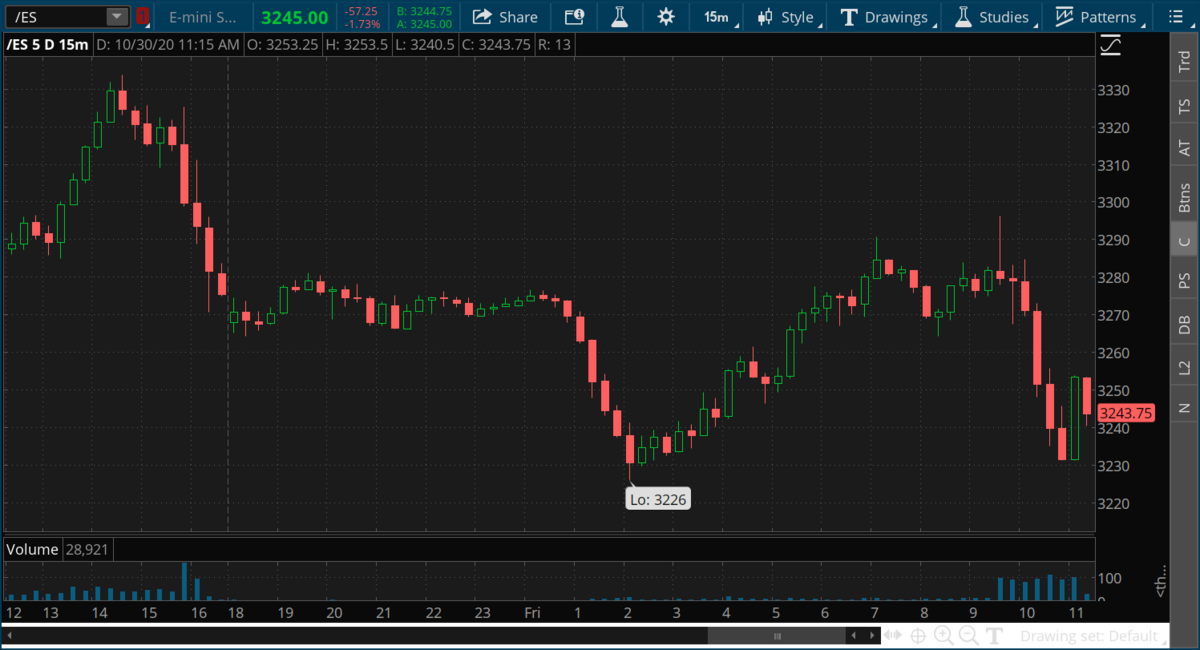 Options Trades:
SBUX Call Spread $89 - $92 for $1.03. Expires today.
AAPL $117 call at $2.46. Expires today.

Short Term portfolio:
None

Long Term portfolio:
Long half a position in DIS at $118.63. Disney is trading at $120.01. Stop is $98.45.
Long half position in UBER at $31.50 or better. Uber is trading at $33.41. Stop is $26.24.
We bought STZ at $180.50. STZ is trading at $162.41. We got stopped out of STZ yesterday at $164.05 for a $16.45 or 9.11% loss.


Timer Digest Signals: S&P: Bearish Gold: Bullish Bonds: Bullish
Disclaimer: Trading in securities such as stocks, options, indexes, currencies, and futures involve risk and should not be undertaken without due diligence and serious independent study. Options, stocks, currencies and futures trading, involve substantial risk. Subscribers may carry out their trading based on what they learn from "Rocket Equities & Options" however all risks of potential financial losses are the customer's responsibility. TFNN, Corp. will be in no way liable for financial losses resulting from trading decisions based on this newsletter. Past performance is no guarantee of future results. Reproduction in whole, or in part, is not permitted without prior written consent. Copyright 2020 all rights reserved.