Rocket Friday Update 11-13-20
DKNG & DIS Trading Higher
Disney came out with strong numbers last night and is trading higher.

Disney+ now has 73.7M subscribers in just one year from its launch, up from 57.5M subscribers just 90 days ago.

Hulu now has 36.6M subscribers and ESPN+ now has 10.3M subscribers.

Disney Q4 Adj EPS $(0.20) Beats $(0.71) Estimate, Sales $14.71B Beat $14.20B Estimate.

Disney remains well positioned for strong future growth once the parks and movie theaters resume any kind of normal business in a post-covid reality.

DKNG came out with good earnings this morning at around 7 am EST is trading near the upper zone of our call spread at $44.

DKNG raised their fiscal year 2020 revenue guidance to $540M - $560M. The expectation was 528.5M.

DKNG sees fiscal year 2021 guidance $750M - $850M. The expectation was $772.6M.

DKNG Q3 Sales $133.00M Beat $131.75M.

We are going to let this trade play out today and look to let it expire for full value above $44.00. We will see how it trades on the open. Stay tuned for an update at some point today.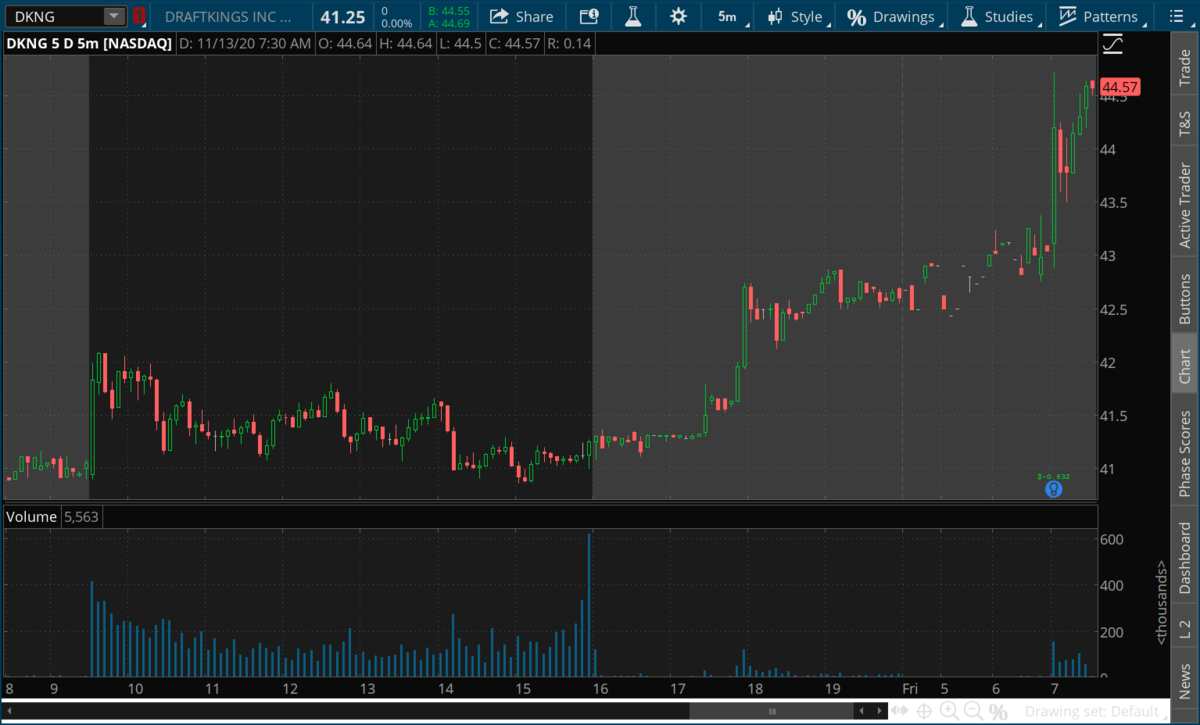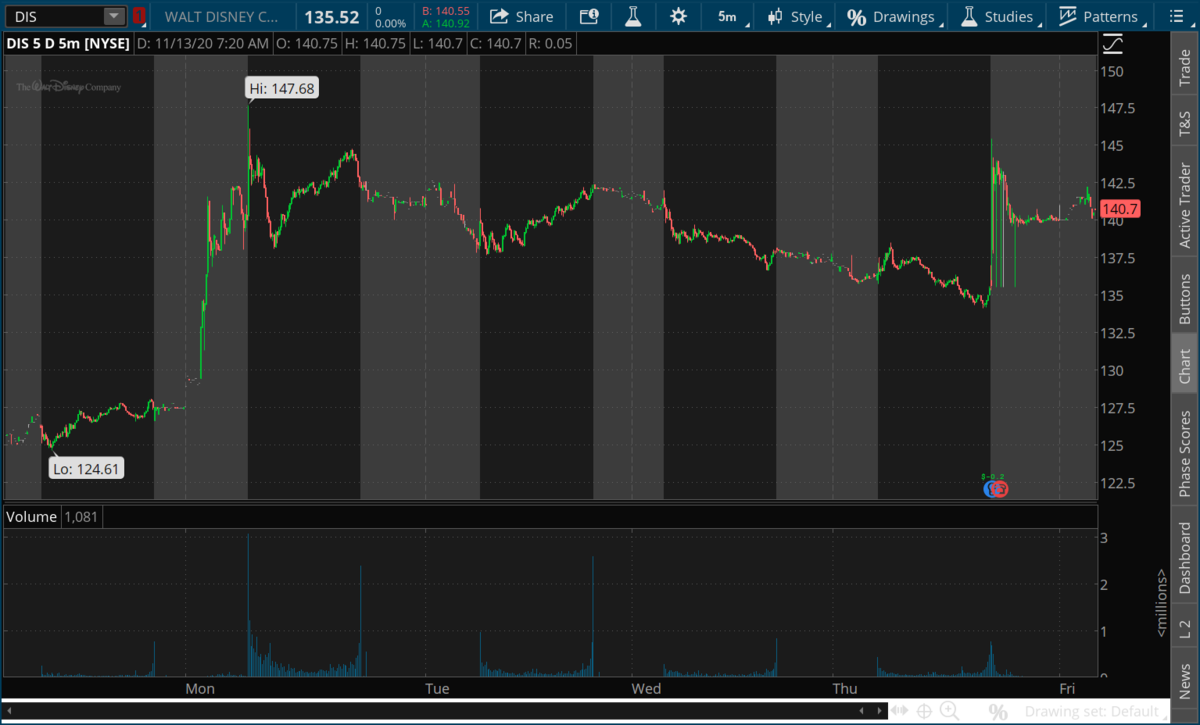 Options Trades:
Long DKNG $41 - $44 Call spread for $1.05 (expires today). DKNG is trading at $44.57.
Long MCD $225 - $235 call spread for $1. This looks to expire today for a loss. MCD is trading at $214.00
Sold a LYFT $35-$40 Iron Condor for a credit of $1.00. Bought it back for a debit of $0.40 for a $0.60 profit.

Short Term portfolio:
None

Long Term portfolio:
Long half position in DIS at $118.63. Disney is trading at $140.70. Stop is $98.45.
Long half position in UBER at $31.50. Uber is trading at $46.60. Stop is $26.24.
Long half position in MCD at $216.91. MCD is trading at $214.00. Stop is $189.50.


Timer Digest Signals: S&P: Bearish Gold: Bullish Bonds: Bullish
Disclaimer: Trading in securities such as stocks, options, indexes, currencies, and futures involve risk and should not be undertaken without due diligence and serious independent study. Options, stocks, currencies and futures trading, involve substantial risk. Subscribers may carry out their trading based on what they learn from "Rocket Equities & Options" however all risks of potential financial losses are the customer's responsibility. TFNN, Corp. will be in no way liable for financial losses resulting from trading decisions based on this newsletter. Past performance is no guarantee of future results. Reproduction in whole, or in part, is not permitted without prior written consent. Copyright 2020 all rights reserved.