Rocket Update 11-25-20
DLTR trades dramatically higher on earnings
DLTR exploded higher to about $110. Our $96-$102 call spread looks to expire worthless Friday for a max loss of about $357 per contract pair. Anything could happen by Friday but I don't see it trading back $8 during today and Friday's half day. We'll take our loss and move on to the next trade on Monday. We've been fortunate with our options earnings trades, always keep the risk vs. reward in check as these moves are bound to happen from time to time.

Have a Happy Thanksgiving and stay safe. No drunk driving. Remember, taking an Uber helps out our long term portfolio as well! :)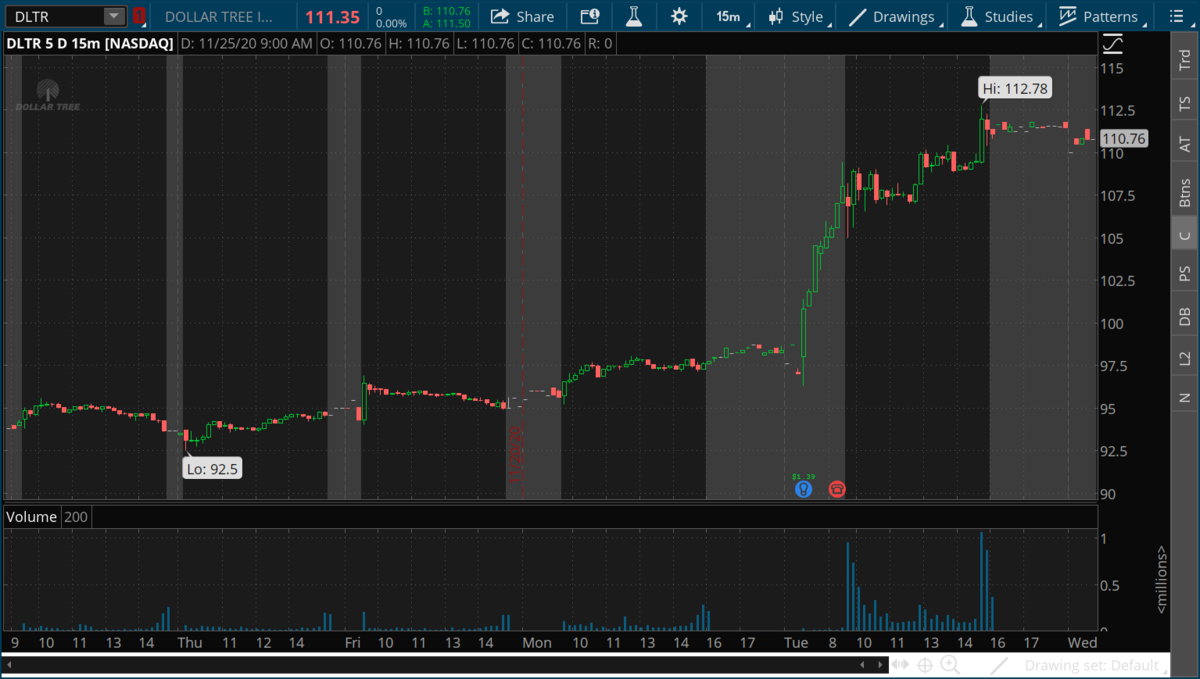 Our equities continue to trade with strength to the upside. Disney and Uber are best positioned to benefit as any sense of normal life resumes in hopefully the 2nd half of next year. They will need a period of consolidation after this push higher, but long term they still offer tremendous value as they have both experienced rapid growth in certain portions of their business during restrictions. Disney+ has achieved 70+ million subscribers in about one year of business when it took Netflix 9 years to achieve the same growth. Here is a chart from Bloomberg to illustrate their growth, and this does not include Hulu at 35M+ subs and ESPN at 10M+ subs.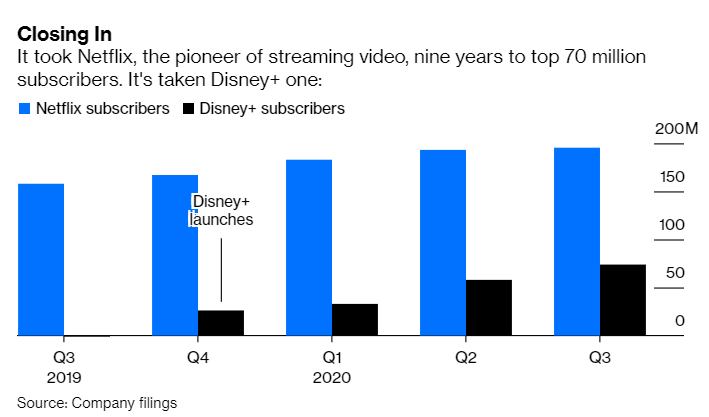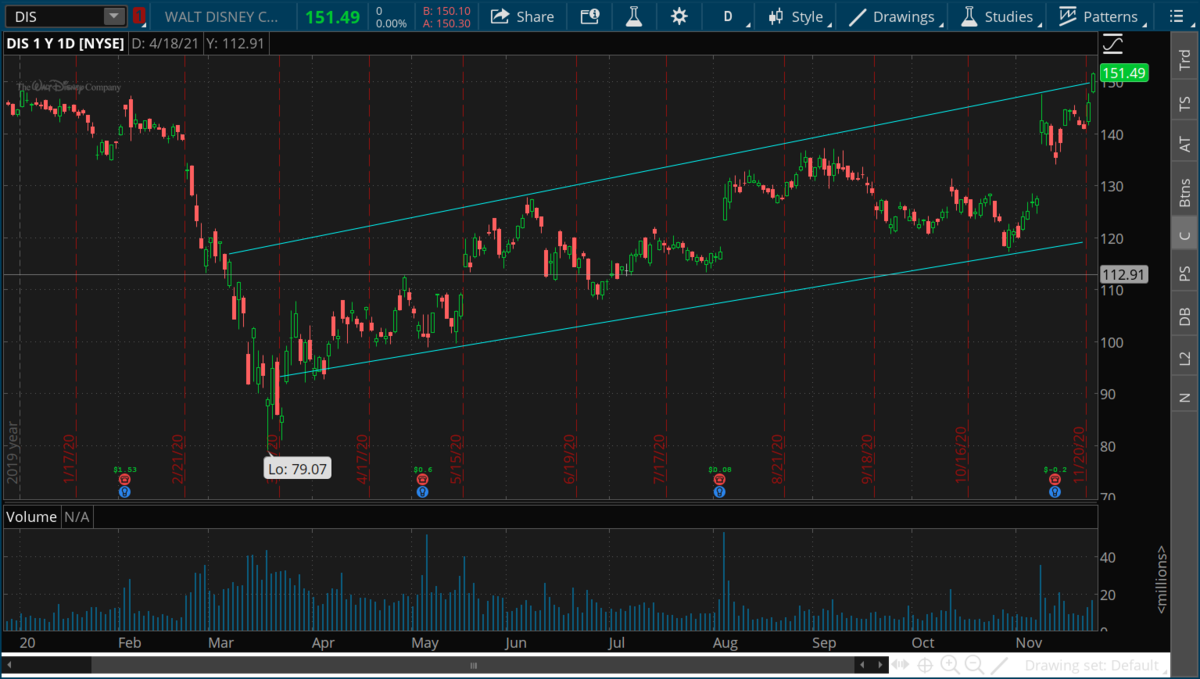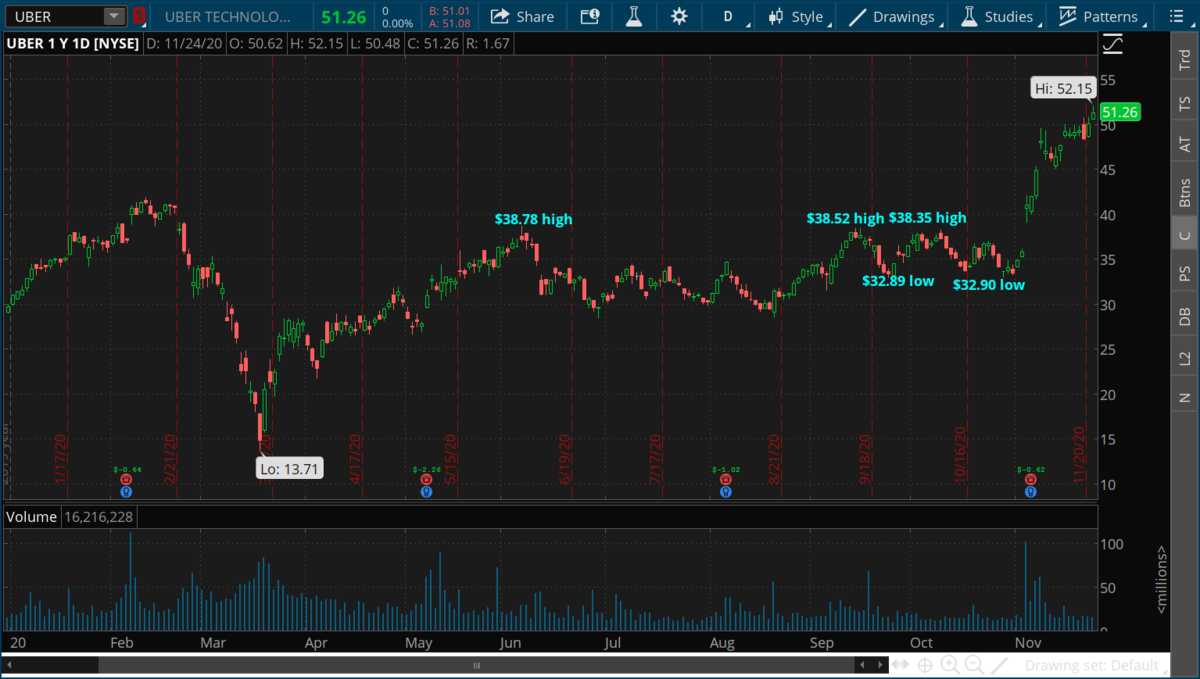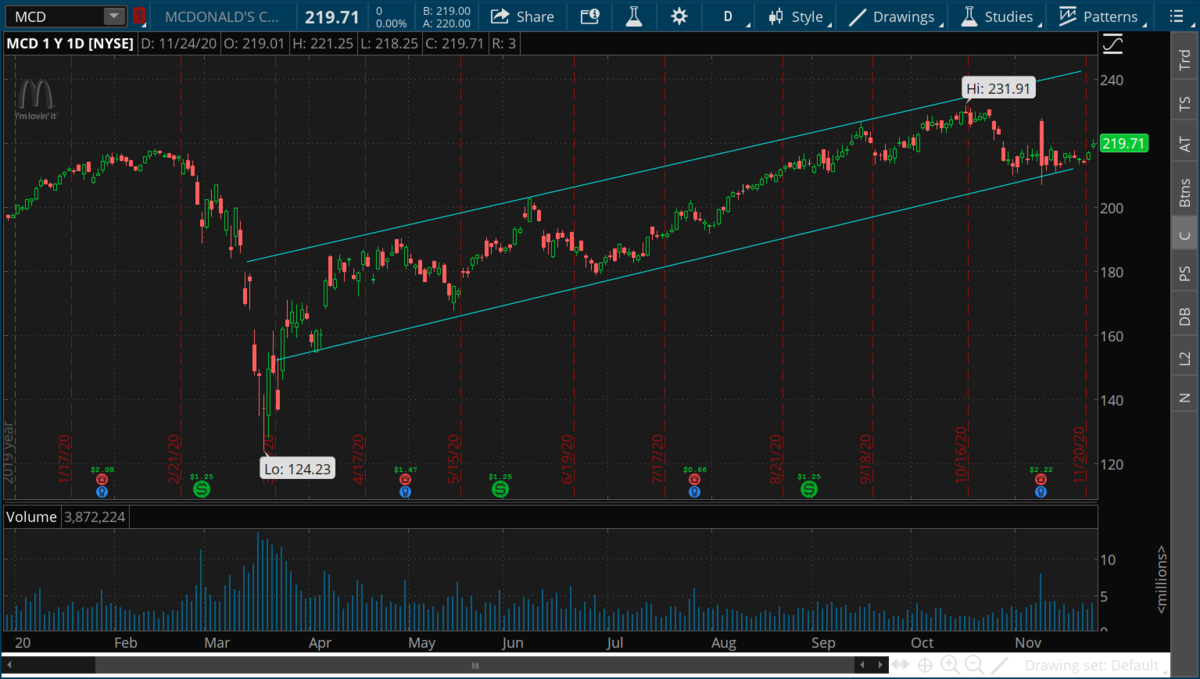 Options Trades:
Sold a $96-$102 DLTR call spread for $2.43 which expires Friday. DLTR closed at $111.35. This positions looks like it will expire Friday for a loss.

Short Term portfolio:
None

Long Term portfolio:
Long half position in DIS at $118.63. Disney is trading at $151.49. Stop is $98.45.
Long half position in UBER at $31.50. Uber is trading at $51.26. Stop is $26.24.
Long half position in MCD at $216.91. MCD is trading at $219.71. Stop is $189.50.


Timer Digest Signals: S&P: Bearish Gold: Bullish Bonds: Bullish
Disclaimer: Trading in securities such as stocks, options, indexes, currencies, and futures involve risk and should not be undertaken without due diligence and serious independent study. Options, stocks, currencies and futures trading, involve substantial risk. Subscribers may carry out their trading based on what they learn from "Rocket Equities & Options" however all risks of potential financial losses are the customer's responsibility. TFNN, Corp. will be in no way liable for financial losses resulting from trading decisions based on this newsletter. Past performance is no guarantee of future results. Reproduction in whole, or in part, is not permitted without prior written consent. Copyright 2020 all rights reserved.