Rocket Equities & Options Update - December 4, 2020
Rocket Friday Update 12-04-18
We will look to let both of our CRM trades this week expire for a profit if CRM closes above $222.50.

The jobs number that came out this morning was very weak at 245,000 jobs added, with 145,000 of those jobs coming in the transportation and warehousing sector, pointing to growth in online shopping and not much else. Yet, the market has so far shaken it off. If the market trades flat to higher today on those numbers then it's all about waiting the next 3-6 months for our world to go back to normal and no amount of current negative news can change that. I'm not sure there's ever been a time in my life when things were currently so harsh or bleak, and yet the probability of change coming in the next 3-6 months is almost a certainty, and the future is the only thing the market seems to care about right now if we can't trade lower on a number like this for November. With that said, there's 20 minutes to the market open and anything can happen on a payroll Friday.

Stay tuned for an update I will also put out this afternoon.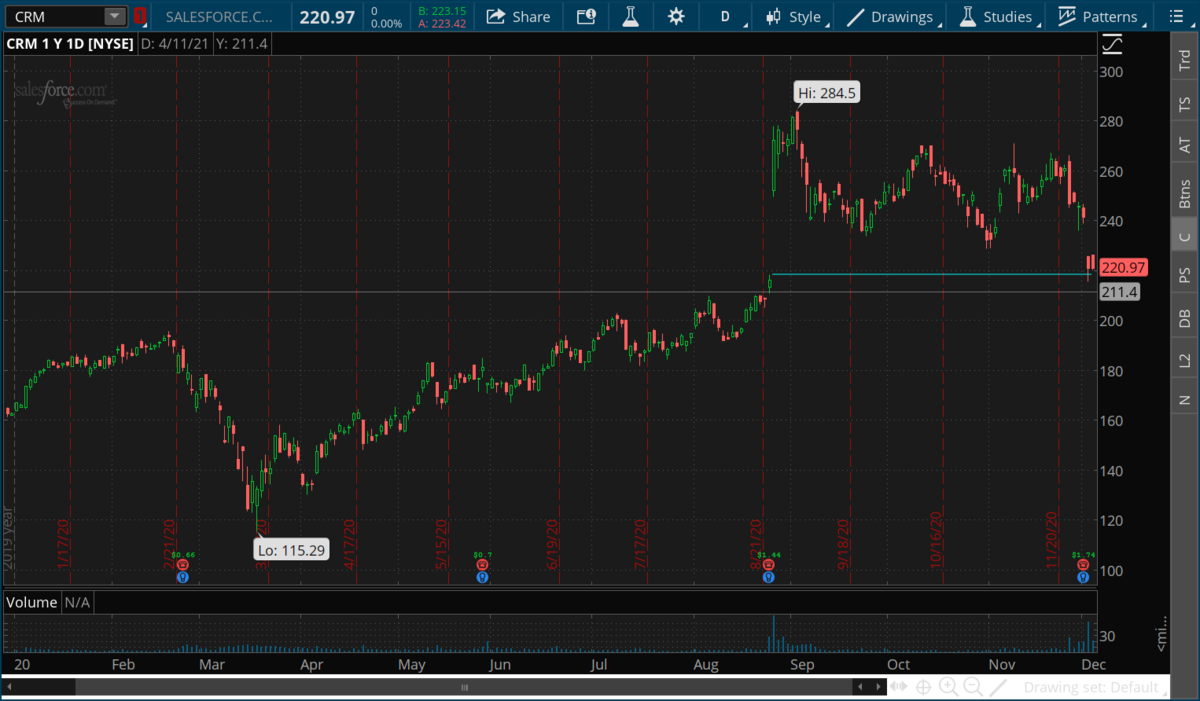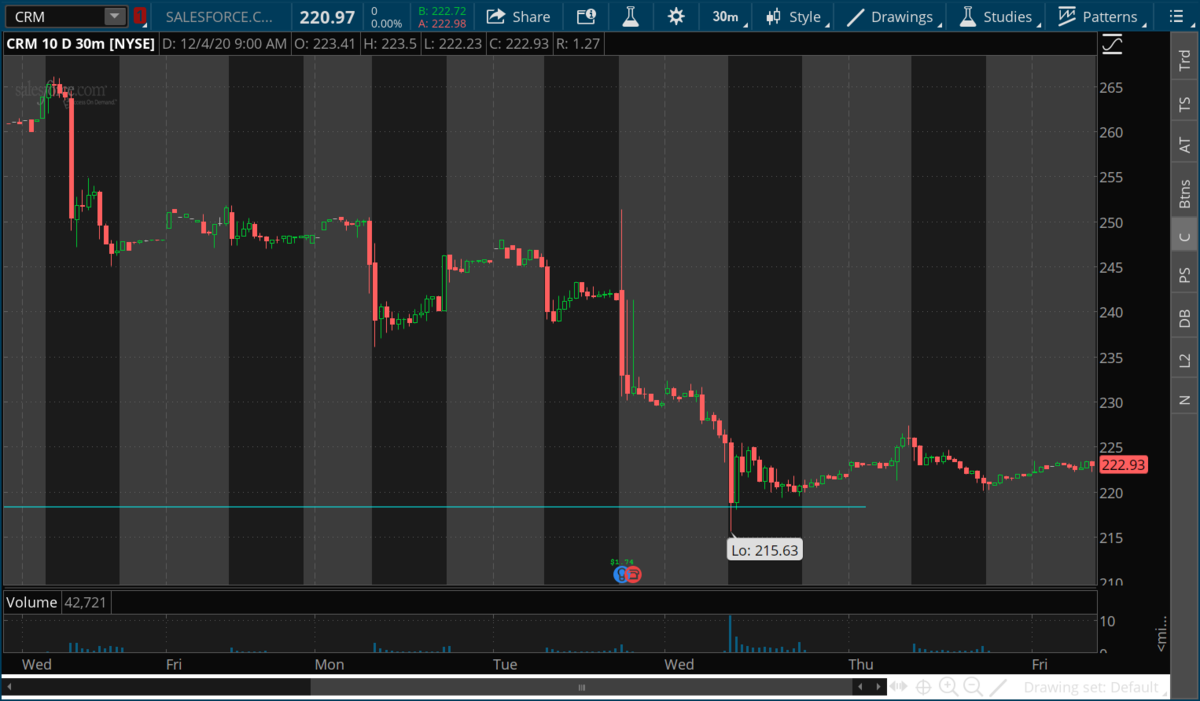 Options Trades:
Sold a vertical call spread in CRM expiring today $222.50 - $220.00 for a net credit of about $0.50. CRM is trading at $223.

Short Term portfolio:
None

Long Term portfolio:
Sold a Dec 4th $220 CRM put for about $2. This should be a cash secured put as we plan to take delivery of the shares if assigned. CRM is trading at $223.
Long half position in DIS at $118.63. Disney is trading at $153.24. Stop is $98.45.
Long half position in UBER at $31.50. Uber is trading at $52.52. Stop is $26.24.
Long half position in MCD at $216.91. MCD is trading at $211.51. Stop is $189.50.


Timer Digest Signals: S&P: Bearish Gold: Bullish Bonds: Bullish
Disclaimer: Trading in securities such as stocks, options, indexes, currencies, and futures involve risk and should not be undertaken without due diligence and serious independent study. Options, stocks, currencies and futures trading, involve substantial risk. Subscribers may carry out their trading based on what they learn from "Rocket Equities & Options" however all risks of potential financial losses are the customer's responsibility. TFNN, Corp. will be in no way liable for financial losses resulting from trading decisions based on this newsletter. Past performance is no guarantee of future results. Reproduction in whole, or in part, is not permitted without prior written consent. Copyright 2020 all rights reserved.