Rocket Monday Update 12-07-20
Rocket Equities & Options 12-07-20
We are selling another cash-secured-put in CRM at $220, which expires Friday. Our goal is to end up with a position for our long term equity portfolio, but we will continue to sell puts below the market on a weekly basis as a way to add profits while looking for an entry.

Only make this trade if you have the cash to purchase the shares if assigned, and plan to hold the equity as a long term position.

Sell a $220 Dec 11th CRM Put - it's trading at about $1.70 right now. We make $1.70 this week if CRM stays above $220. If we get executed then we get an entry into CRM at about $218.30. CRM is trading at $227.90.

I sent out a short video yesterday on our Uber and Disney trade. If you haven't watched it yet then I encourage you to check it out when you have a moment as it is only 10 minutes and walks you through the methodology and the AB = CD, along with Fibonacci levels, used for the trade.

Stay tuned for updates this week, as we have some earnings still coming in from companies like CHWY, ADBE, and COST this week, along with scanning the market for other short and long-term equity trades.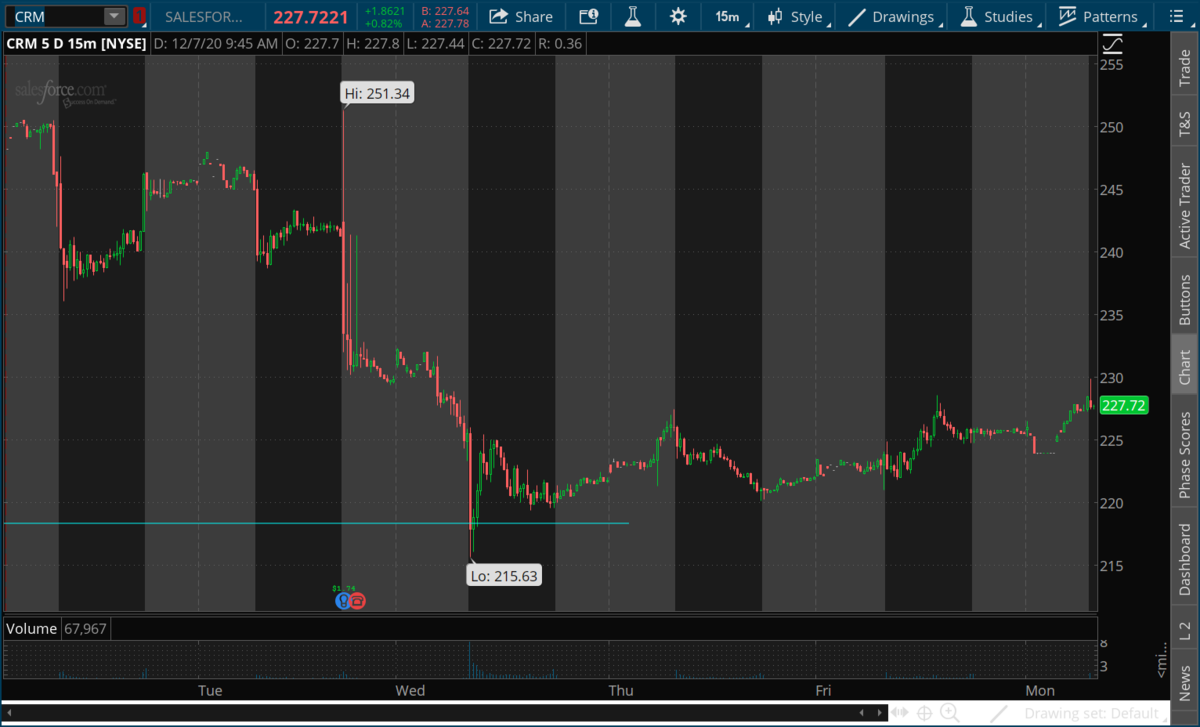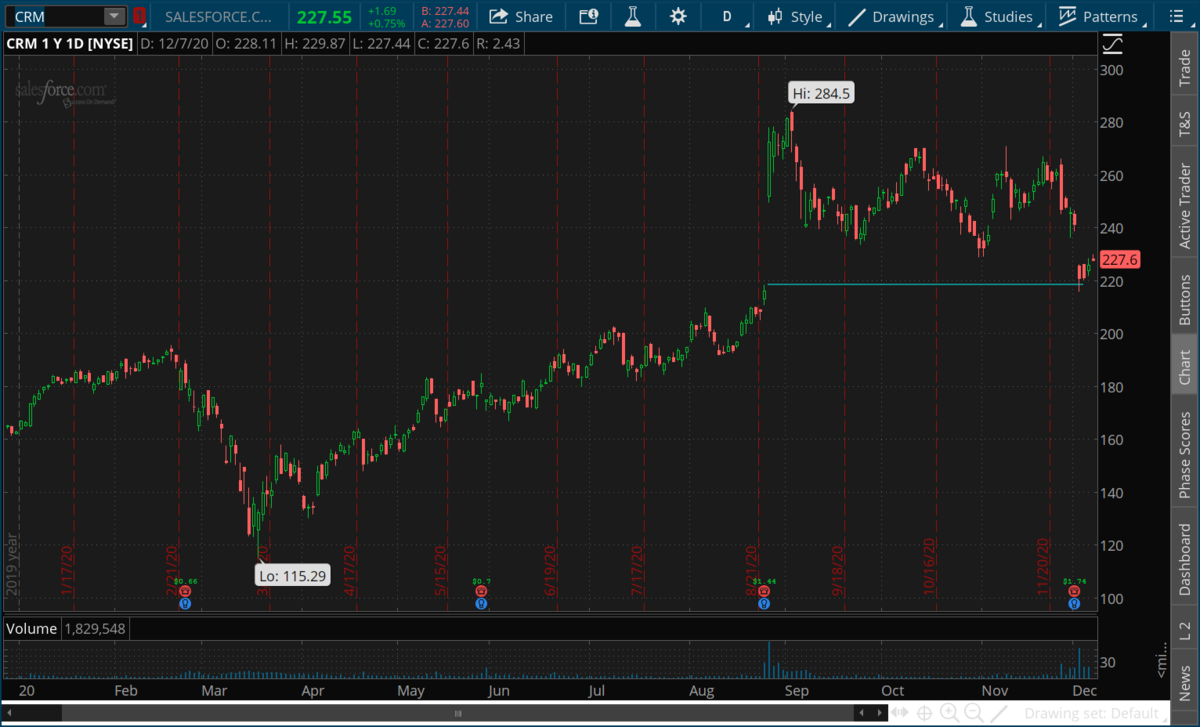 Options Trades:
None active

Short Term portfolio:
None active

Long Term portfolio:
Sell a CRM $220 put that expires Friday Dec 11th at about $1.70. This put should be cash secured - the plan is to take delivery if assigned and hold it for our long term portfolio.

Long half position in DIS at $118.63. Disney is trading at $153.24. Stop is $98.45.
Long half position in UBER at $31.50. Uber is trading at $54.16. Stop is $26.24.
Long half position in MCD at $216.91. MCD is trading at $208.05. Stop is $189.50.


Timer Digest Signals: S&P: Bearish Gold: Bullish Bonds: Bullish
Disclaimer: Trading in securities such as stocks, options, indexes, currencies, and futures involve risk and should not be undertaken without due diligence and serious independent study. Options, stocks, currencies and futures trading, involve substantial risk. Subscribers may carry out their trading based on what they learn from "Rocket Equities & Options" however all risks of potential financial losses are the customer's responsibility. TFNN, Corp. will be in no way liable for financial losses resulting from trading decisions based on this newsletter. Past performance is no guarantee of future results. Reproduction in whole, or in part, is not permitted without prior written consent. Copyright 2020 all rights reserved.