Rocket Equities & Options 12-18-20
Friday Update - December 18, 2020
FDX came out with pretty decent numbers last night but is still trading lower this morning. Our Credit spread from $305 - $310 looks to expire for a max profit of about $1 or 25%.
Our CRM $217.50 cash-secured-put also looks to expire for a profit as CRM is trading at almost $227 this morning.
Today should be an interesting day of trading for a Friday during the holidays. We get quad witching with options expiration, and we also get TSLA added to the S&P500 at the end of the day (the day of record is Monday so benchmark funds need the stock at the end of today), and we also get PLTN and others added to the Nasdaq 100.
We may just let the volatility play out today and move on to next week. Stay tuned for updates and have a great weekend!
Last Weekend for TFNN's Tiger Dollar Sale!
Get up to a 40% Bonus on your purchase and you can apply them to your newsletter, and they will automatically be used for all future charges.
Click here
to get your Tiger Dollars before this sale ends Sunday!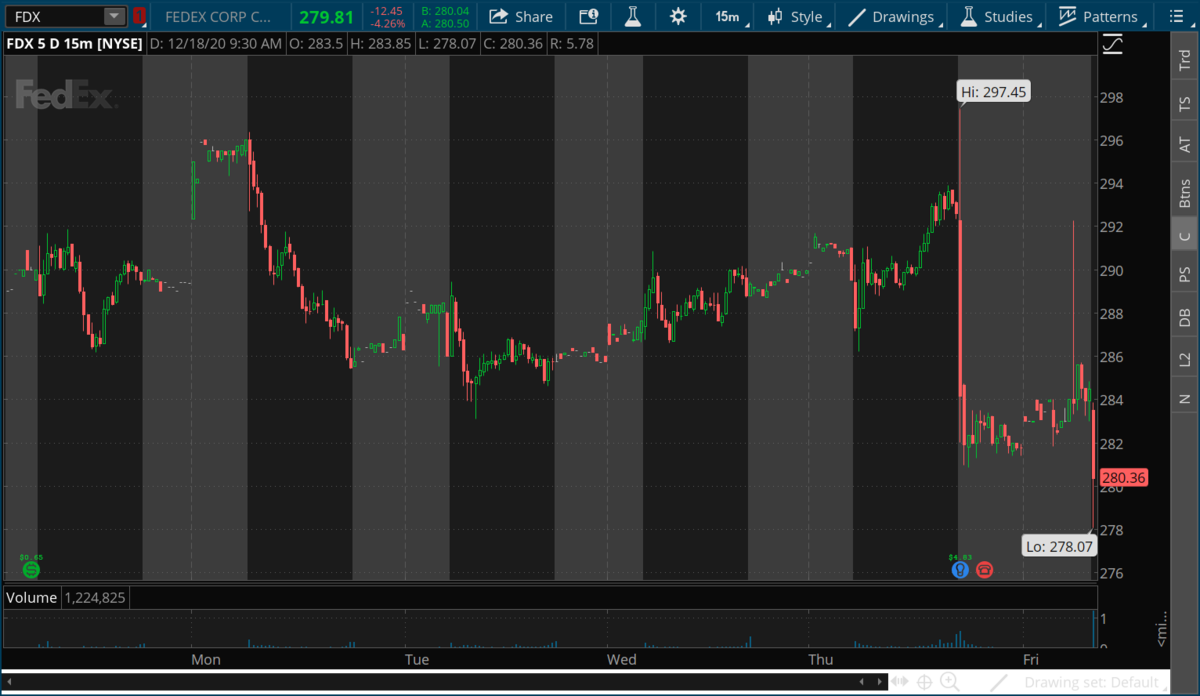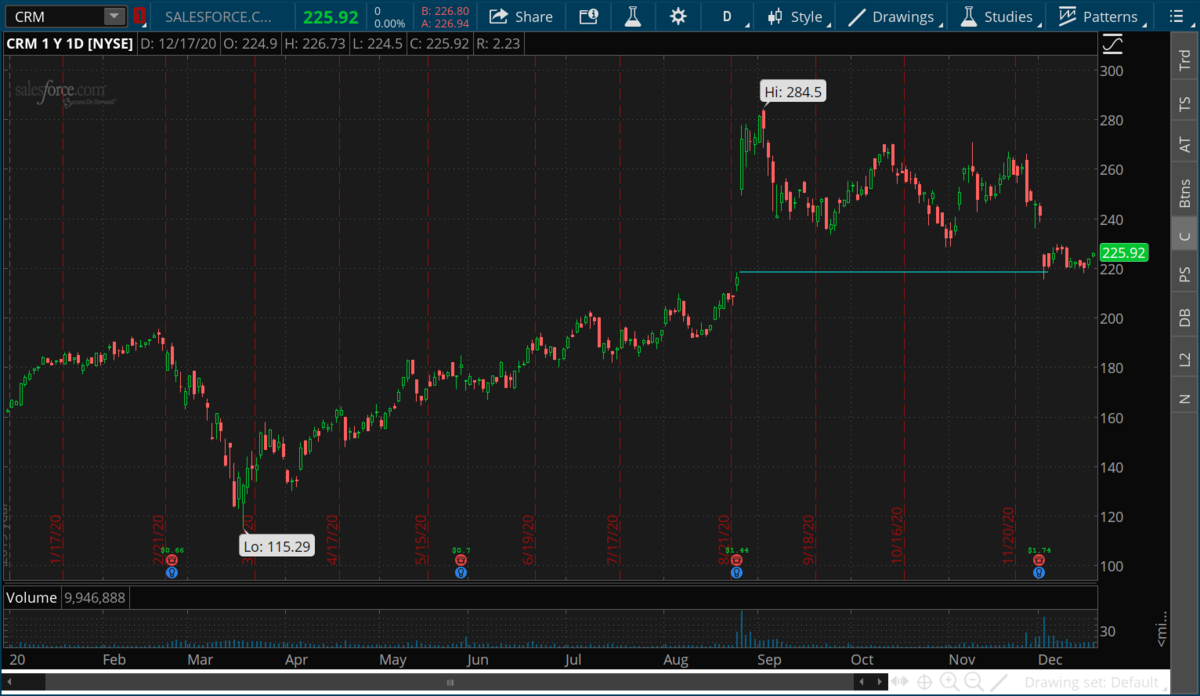 Disney is consolidating after trading higher since the start of November.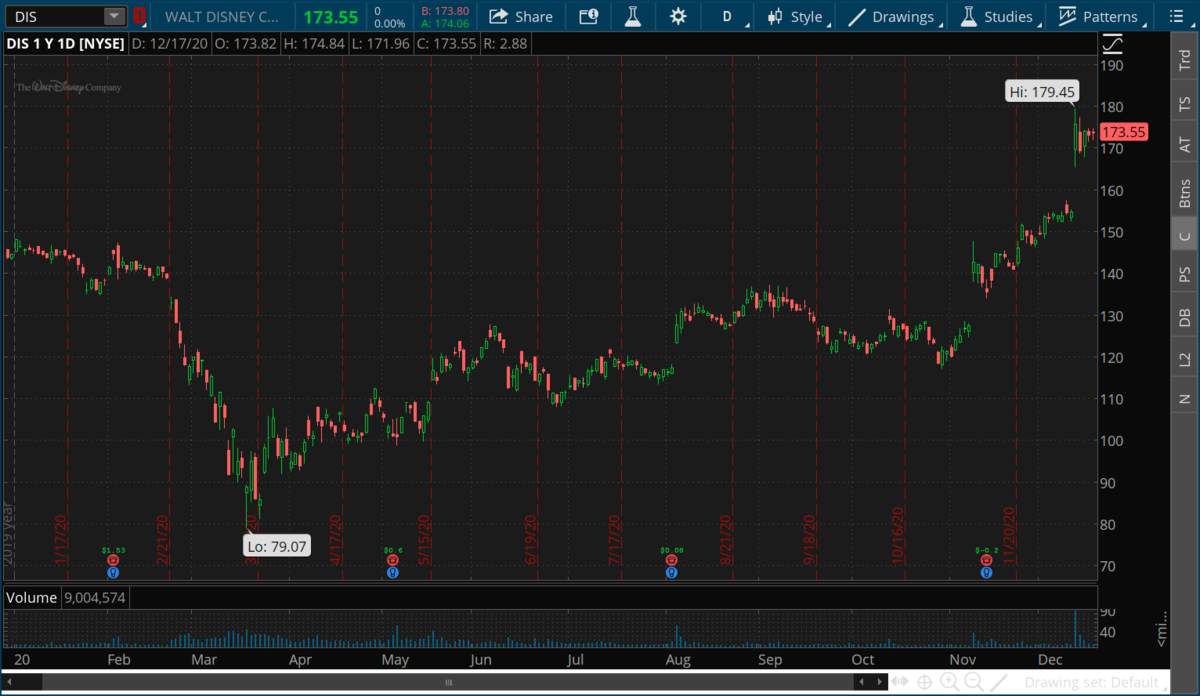 Uber has pulled back on light volume after its dramatic run higher and completing its AB = CD formation. It will need to consolidate for a bit before looking for its next leg higher.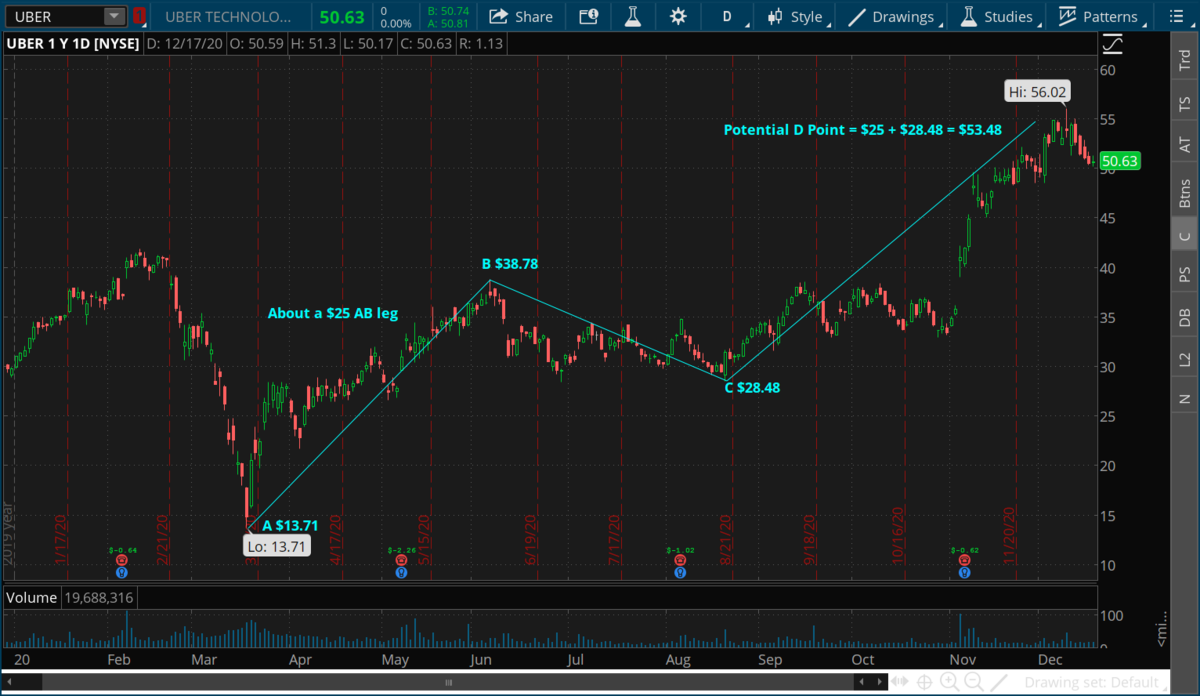 MCD caught a bid this week and got back inside its consolidation area, we want to see it trade higher and get back within its upward channel.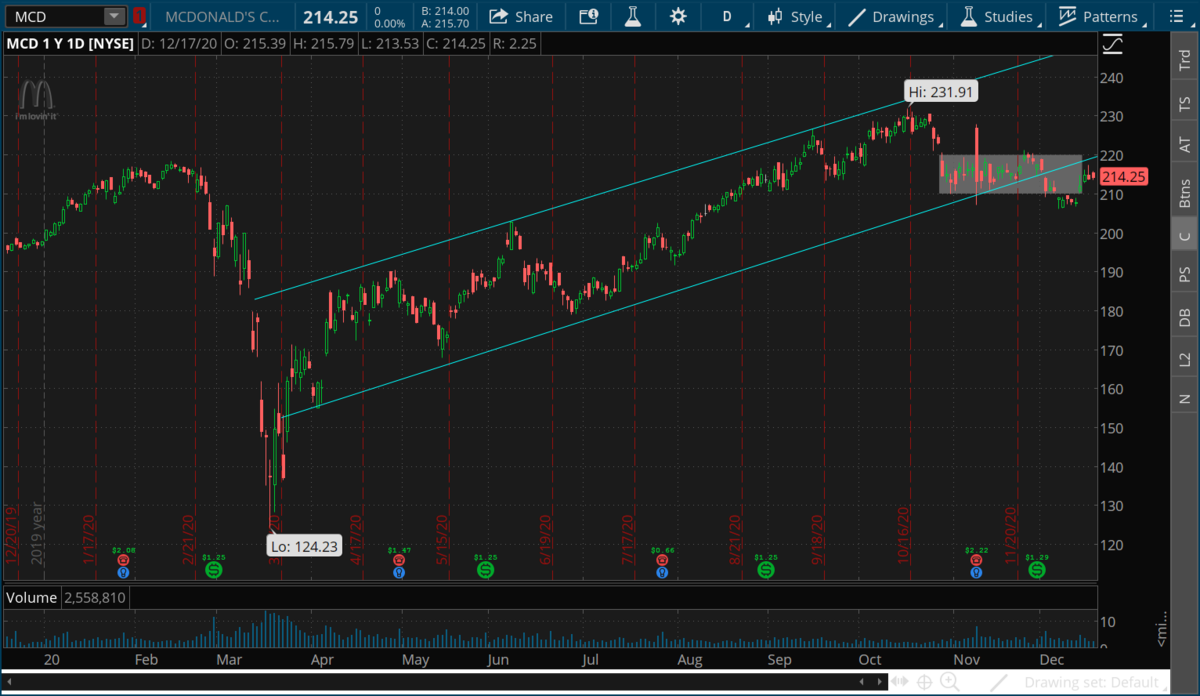 Options Trades:
FDX $305-$310 Call Credit Spread for $1.00 expires today. This looks to expipre for a $1 or 25% profit. FDX is trading at around $280.

Short Term portfolio:
None active

Long Term portfolio:
Sold a CRM $217.50 put that expires Friday at about $1.70. This trade appears in our equity section since we will be taking delivery if assigned as a way of entering CRM for the long term. CRM is trading at $226.67. This option looks to expire worthless and we will collect the premium of $1.70 at the end of the day as long as CRM doesn't crash below $217.50.

Long half position in DIS at $118.63. Disney is trading at $173.35. Stop is $98.45.
Long half position in UBER at $31.50. Uber is trading at $50.05. Stop is $26.24.
Long half position in MCD at $216.91. MCD is trading at $215.90. Stop is $189.50.


Timer Digest Signals: S&P: Bearish Gold: Bullish Bonds: Bullish
Disclaimer: Trading in securities such as stocks, options, indexes, currencies, and futures involve risk and should not be undertaken without due diligence and serious independent study. Options, stocks, currencies and futures trading, involve substantial risk. Subscribers may carry out their trading based on what they learn from "Rocket Equities & Options" however all risks of potential financial losses are the customer's responsibility. TFNN, Corp. will be in no way liable for financial losses resulting from trading decisions based on this newsletter. Past performance is no guarantee of future results. Reproduction in whole, or in part, is not permitted without prior written consent. Copyright 2020 all rights reserved.