The Tiger Forex Report - Update 7-8-22 Crude Oil
The Tiger Forex Report – Update 7/08/2022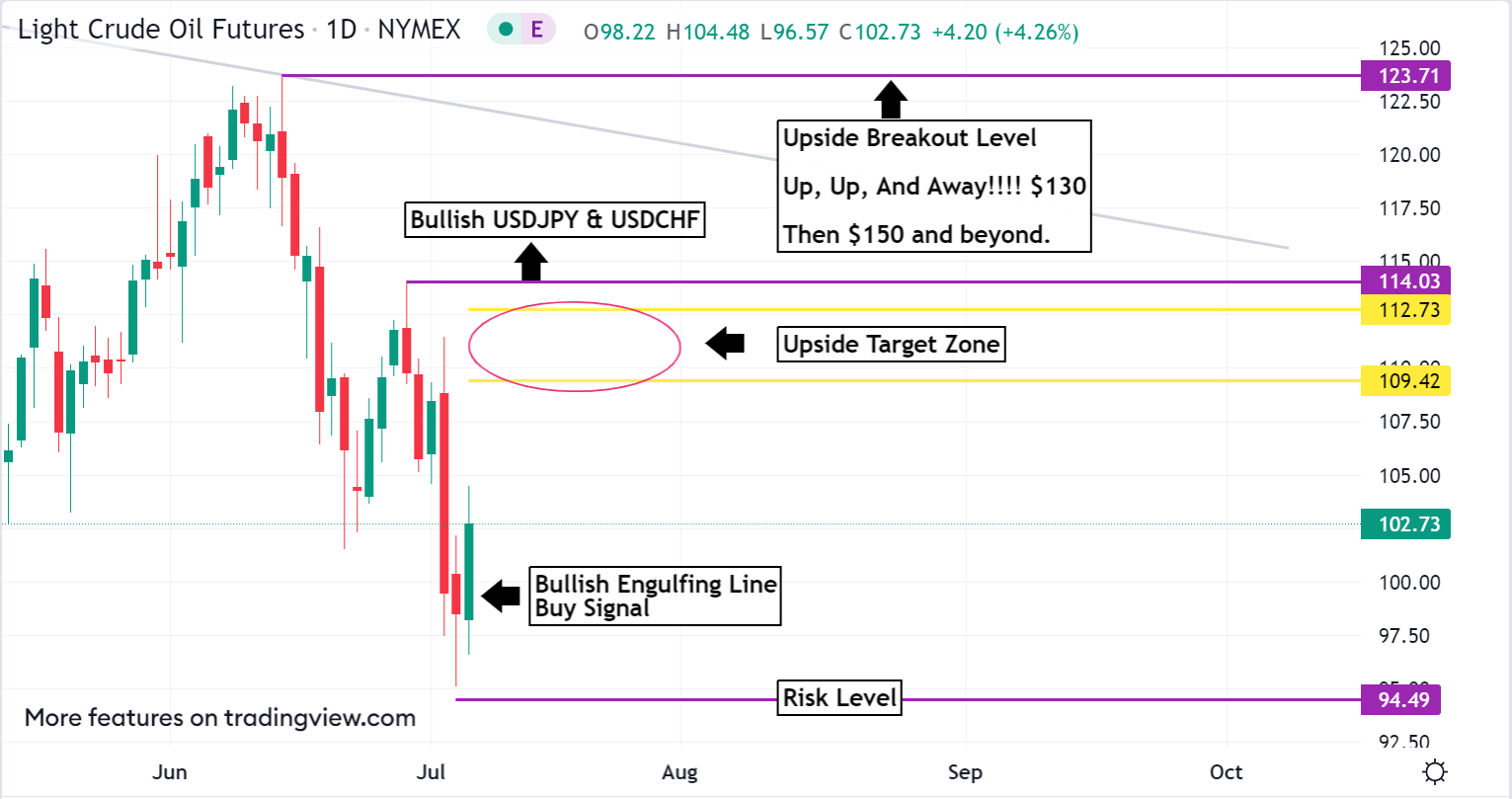 Crude Oil Bears and Green New Deal optimists may be in trouble. Thursday's short-term buy signal targets the 109.42 – 112.73 upside target zone. If this is just a correction then the Bears are likely to keep the market capped here. Use caution if the market gets back in this upper band.
A breach of 114.03 is likely to fuel fresh buying…hope you enjoyed $5 gas at the pump. $6, $7, and up is looming around the corner. Remember our government just released some of our reserves to foreign countries to lessen their burden. How much will that relieve you at the pump???
The winter switch is just around the corner for refineries. And now there is the new push to block more Russian Oil from the world market. Not good for the global crude oil supply. Especially since the U.S. is no longer energy independent.