Market Recap - February 12, 2020
Markets Finish Strong for Another Record Close
Closing numbers for major indices:
Dow 30: 29,551.42 +275.08 (+0.94%)
Nasdaq: 9,725.96 +87.02 (+0.90%)
S&P 500: 3,379.45 +21.70 (+0.65%)

Commodity prices:
Oil: 51.55 +1.61
Gold: 1,569.20 -0.90
Silver: 17.45 -0.15

Notes and Bonds:
10 year Note: 1.635% +0.045
30 Year Bond: 2.092% +0.04

Currencies:
USD Index: 99.01 +0.29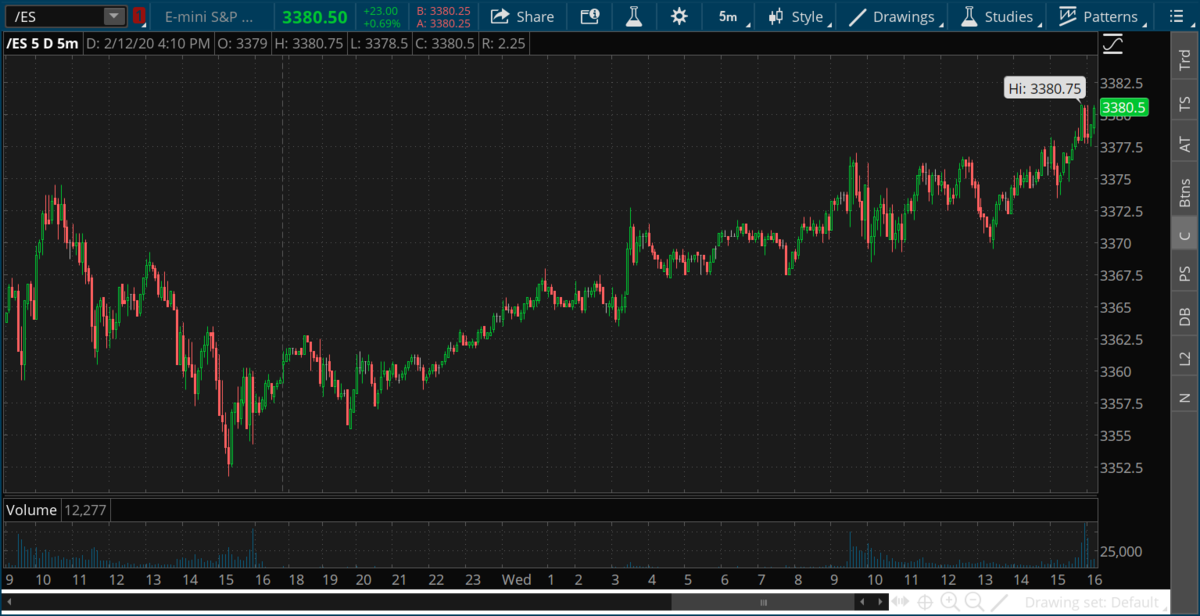 Tom O' Brien's 4 p.m. TigerTV Market Update
Basil Chapman Live Webinar Tomorrow Night
90-Minute LIVE Subscriber Webinar 4-5:30 p.m. ET.

Basil will discuss which techniques helped again to identify the latest market downturn and Dark Cloud Cover for subscribers to The Opening Call, who went short the Dow just off its all time high 1/21/20, and treated the SMH-semiconductor ETF as the 'canary in the coal mine' leading indicator for a downturn.

TOPICS COVERED:
Markets have, the majority of time, a bullish bias, so it takes specific conditions to change the trend significantly
Momentary negative news spurts have just momentary negative market reactions
The frequency of a specific bad news headline becomes very important
When the market consistently reacts poorly to the news it begins a Dark Cloud Cover
Identifying particular weaknesses in the market technicals helps identify the severity of the market reaction
What technical tools help to confirm the degree of selling can assist in acting as a GPS
Coronavirus cases rise above 45,000 - Death toll now above 1,100
As of Tuesday night, the Chinese government said a total of 45,000 cases have been confirmed and 1,115 people have died in the country.
Lyft beats revenue estimates but stock falls
Loss per share: $1.19 vs. $1.39 expected, according to Refinitiv
Adjusted EBITDA loss: $130.7 million reported, vs. $164 million estimated, according to Refinitiv consensus estimate
Revenue: $1.02 billion reported vs. $984 million expected, according to Refinitiv consensus estimate
Active riders: 22.9 million vs. 22.8 million estimated, according to StreetAccount
Revenue per active rider: $44.40 vs. $43.19 estimated, according to StreetAccount
Contribution margin: 54% vs, 52% estimated, according to StreetAccount
CEO Brian Roberts reiterated Lyft's profitability target of the fourth quarter of 2021.

Source: CNBC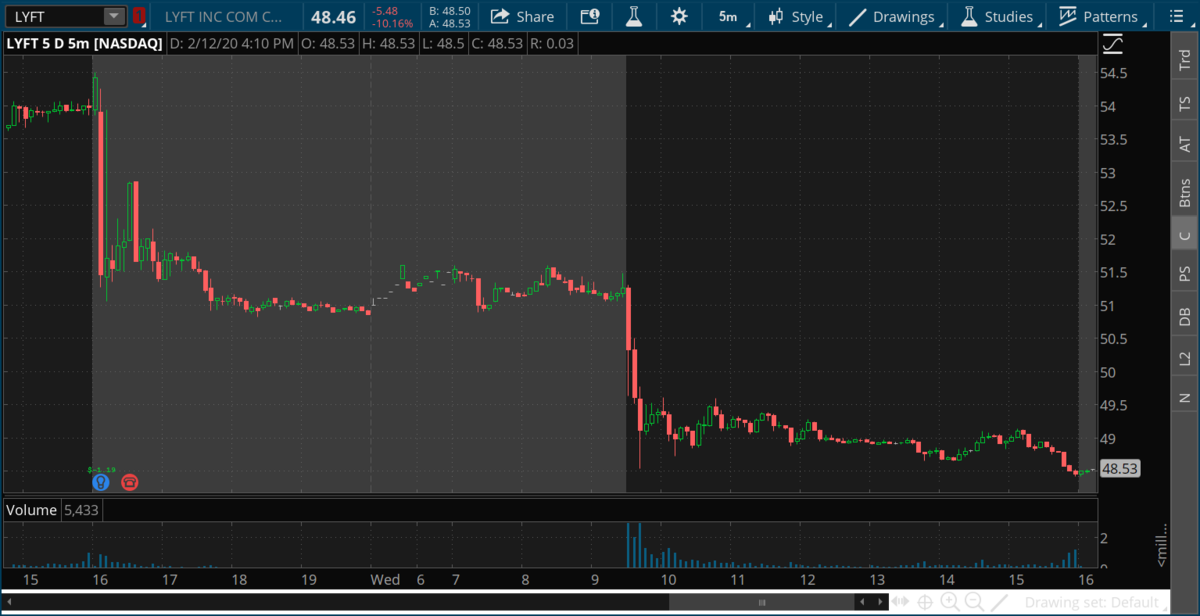 CVS Health beats on fourth-quarter earnings and revenue
Adjusted EPS: $1.73 per share vs. $1.68 per share
Revenue: $66.9 billion vs. $63.97 billion expected
"CVS's health benefits business more than doubled in revenue from $6.24 billion during the last three months of 2018 to $17.15 billion during the fourth quarter, thanks largely to its November 2018 acquisition of Aetna."

Source: CNBC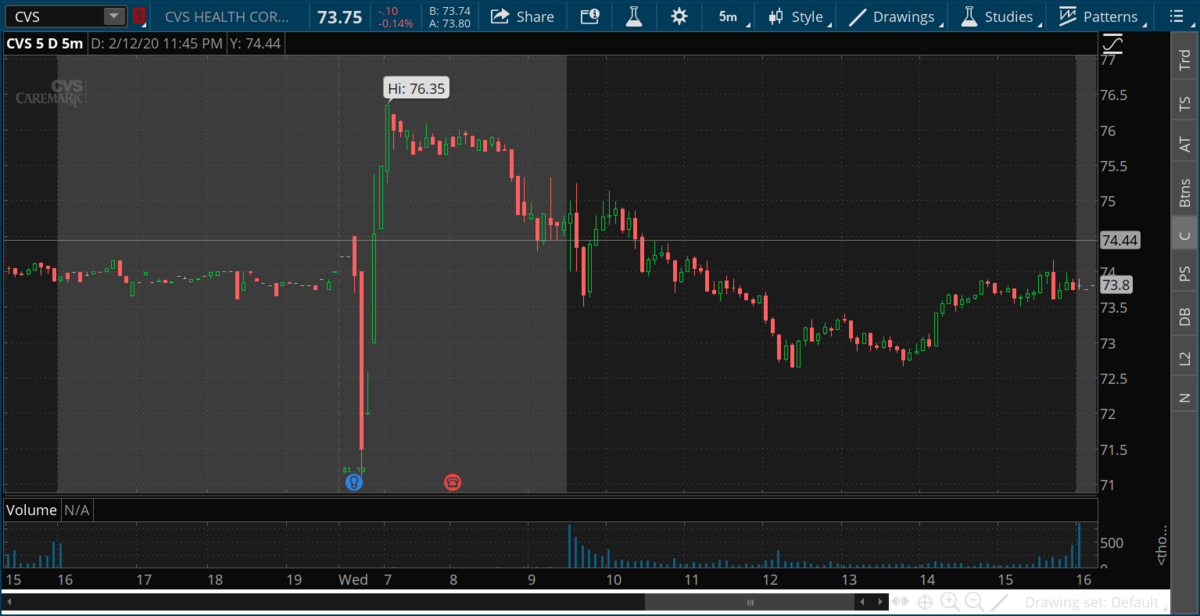 Bed Bath & Beyond Shares Tank on Weak Same-Store Sales Warning
The company said same-store sales for December and January fell 5.4%. Analysts on average were expecting a drop of 3.97% for the fourth quarter.

"We are experiencing short-term pain in our efforts to stabilize the business, including the pressures of store traffic trends coupled with our own executional challenges," Chief Executive Officer Mark Tritton said.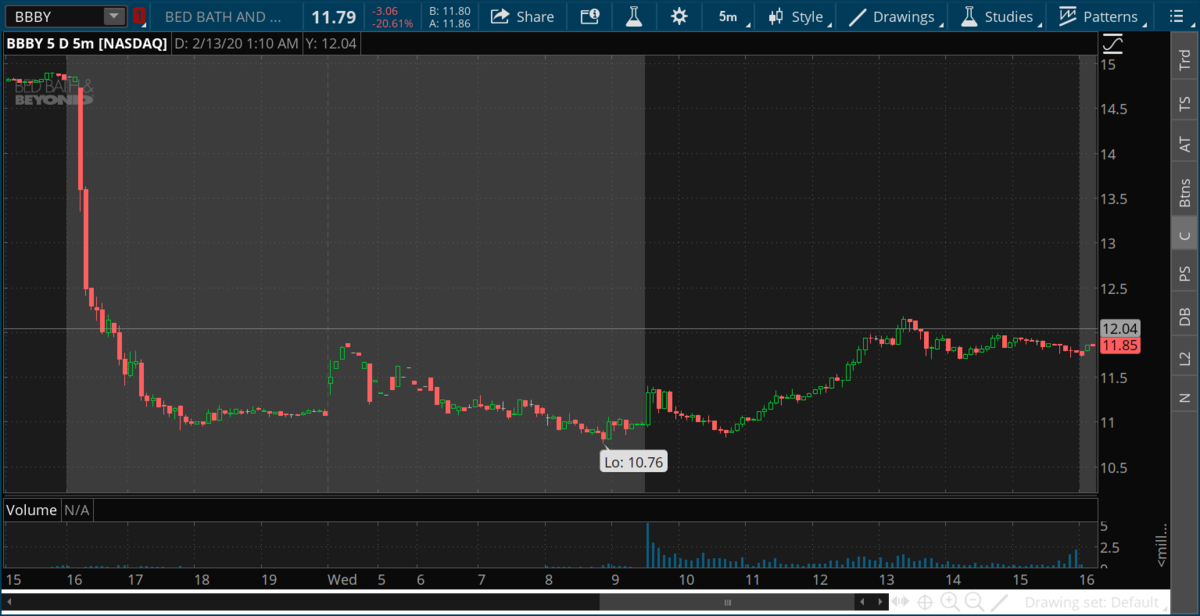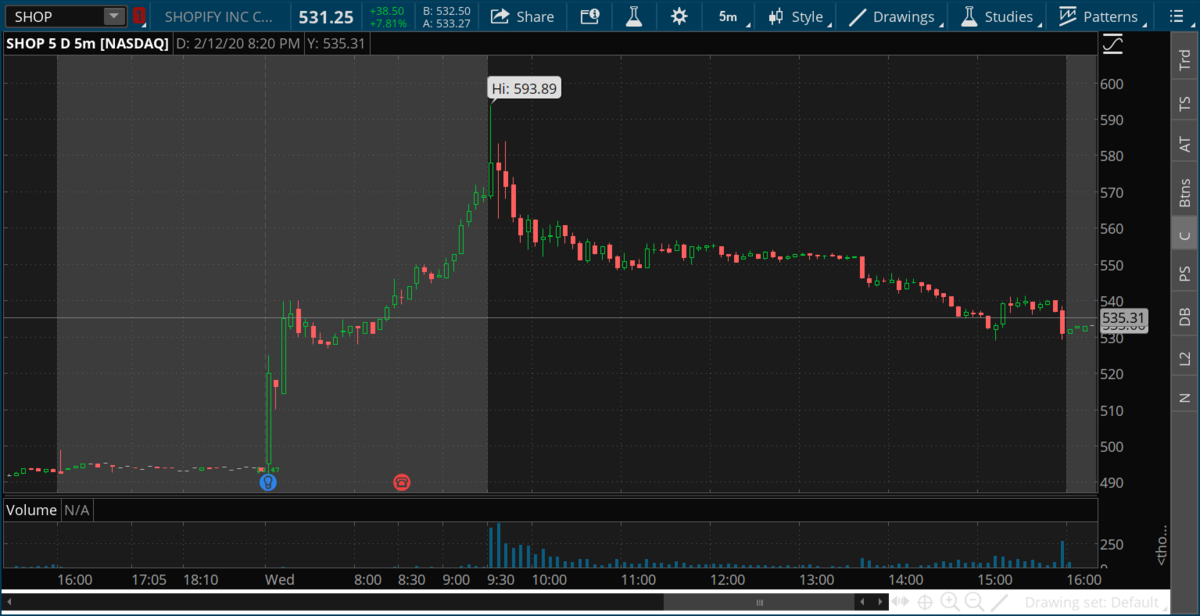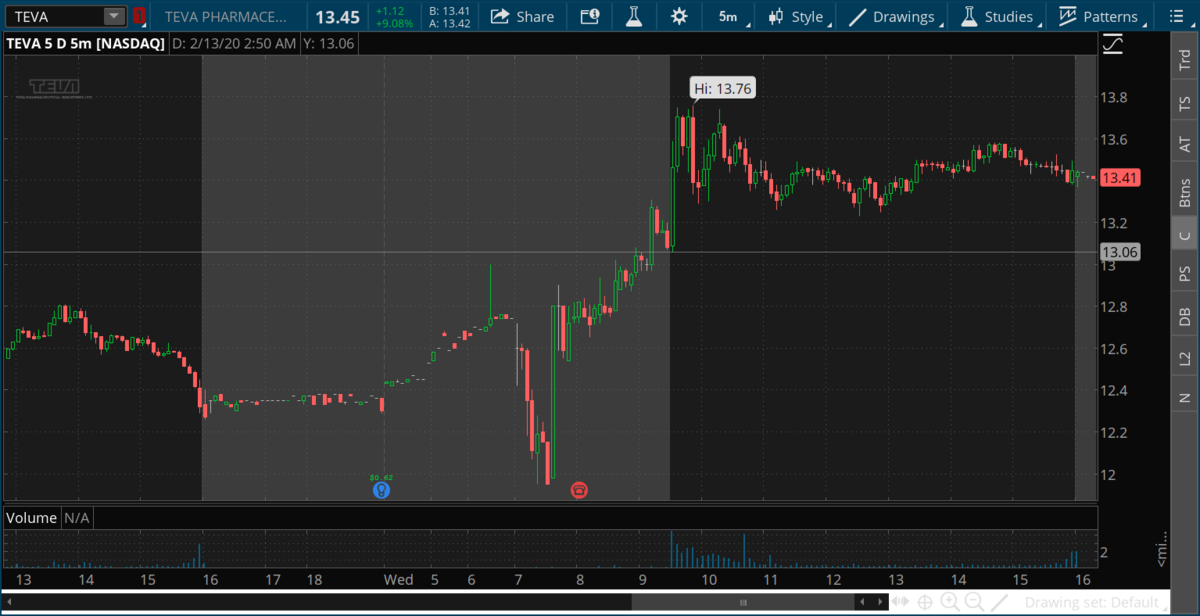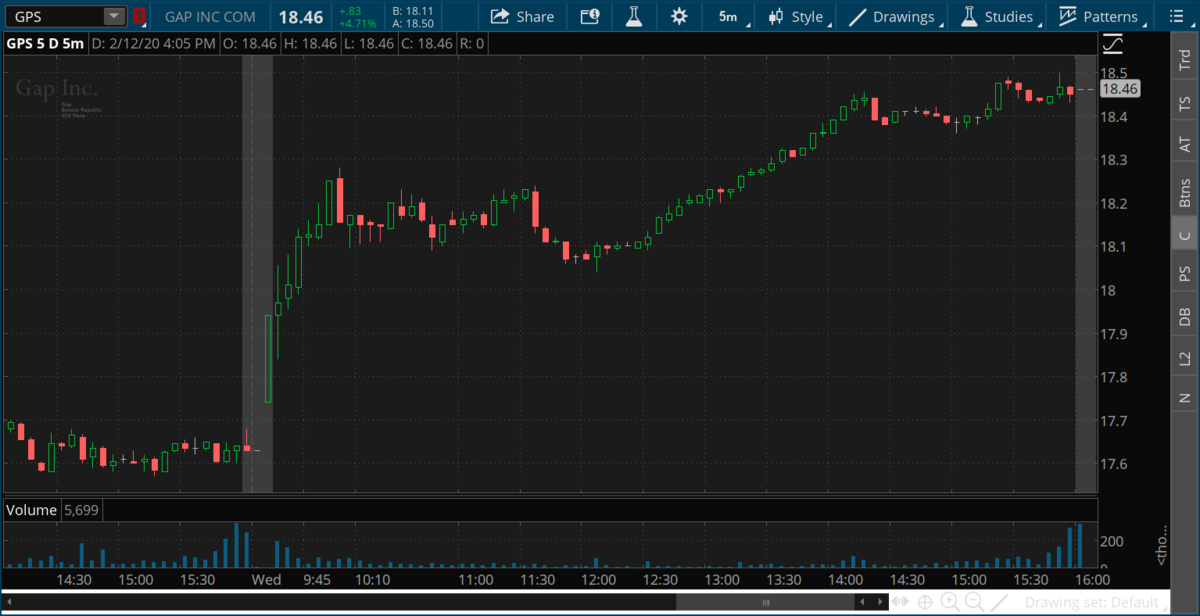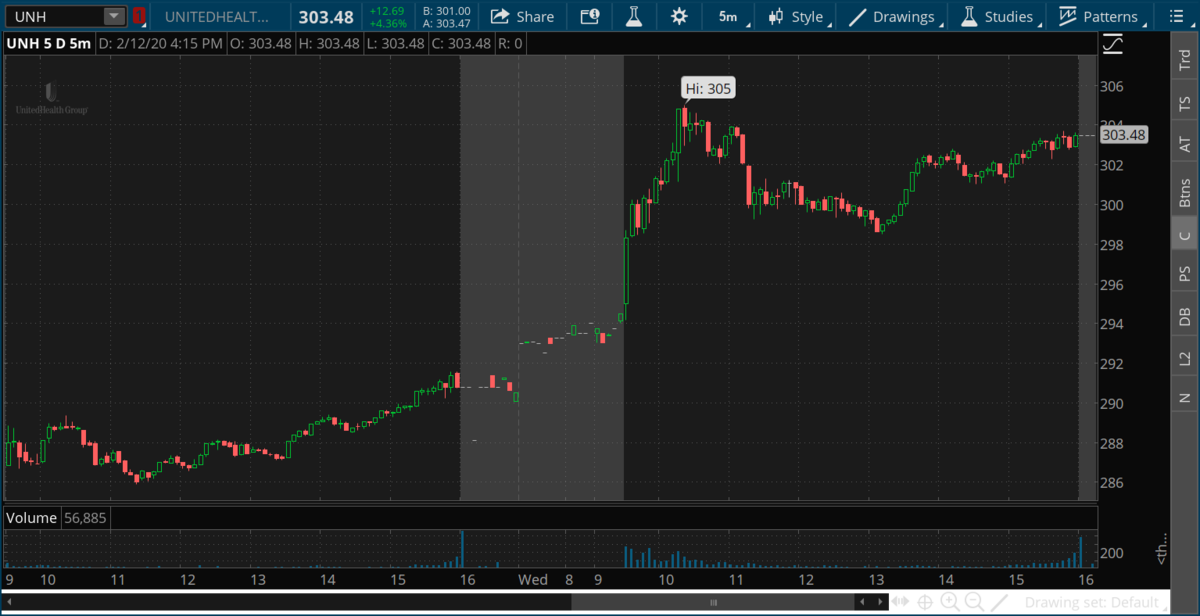 TigerTV Now Starts Live at 8:30 a.m. EST