Morning Market Report - February 13, 2020
China confirms 15,152 new coronavirus cases, 254 additional deaths
China said it is starting to include "clinically diagnosed" cases in its figures and that 13,332 of the new cases fall under that classification. That brings the country's total death toll to 1,367 as the number of people infected hit 59,804, according to the government.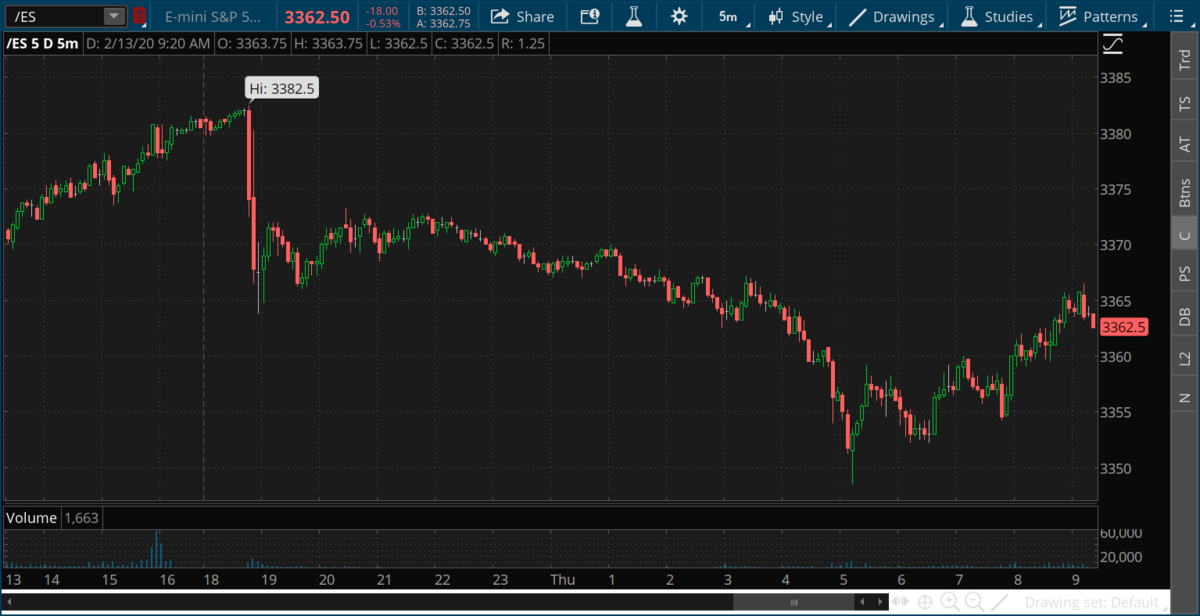 Tommy O' Brien's 9 a.m. TigerTV Market Update
Basil Chapman Live Webinar Tomorrow Night
90-Minute LIVE Subscriber Webinar 4-5:30 p.m. ET.

Basil will discuss which techniques helped again to identify the latest market downturn and Dark Cloud Cover for subscribers to The Opening Call, who went short the Dow just off its all time high 1/21/20, and treated the SMH-semiconductor ETF as the 'canary in the coal mine' leading indicator for a downturn.

TOPICS COVERED:
Markets have, the majority of time, a bullish bias, so it takes specific conditions to change the trend significantly
Momentary negative news spurts have just momentary negative market reactions
The frequency of a specific bad news headline becomes very important
When the market consistently reacts poorly to the news it begins a Dark Cloud Cover
Identifying particular weaknesses in the market technicals helps identify the severity of the market reaction
What technical tools help to confirm the degree of selling can assist in acting as a GPS
Tesla shares fall after $2 billion stock offering
Tesla announced on Thursday it plans to offer $2 billion of common stock. CEO Elon Musk will buy as much as $10 million of stock in this offering, while board member Larry Ellison will also purchase up to $1 million.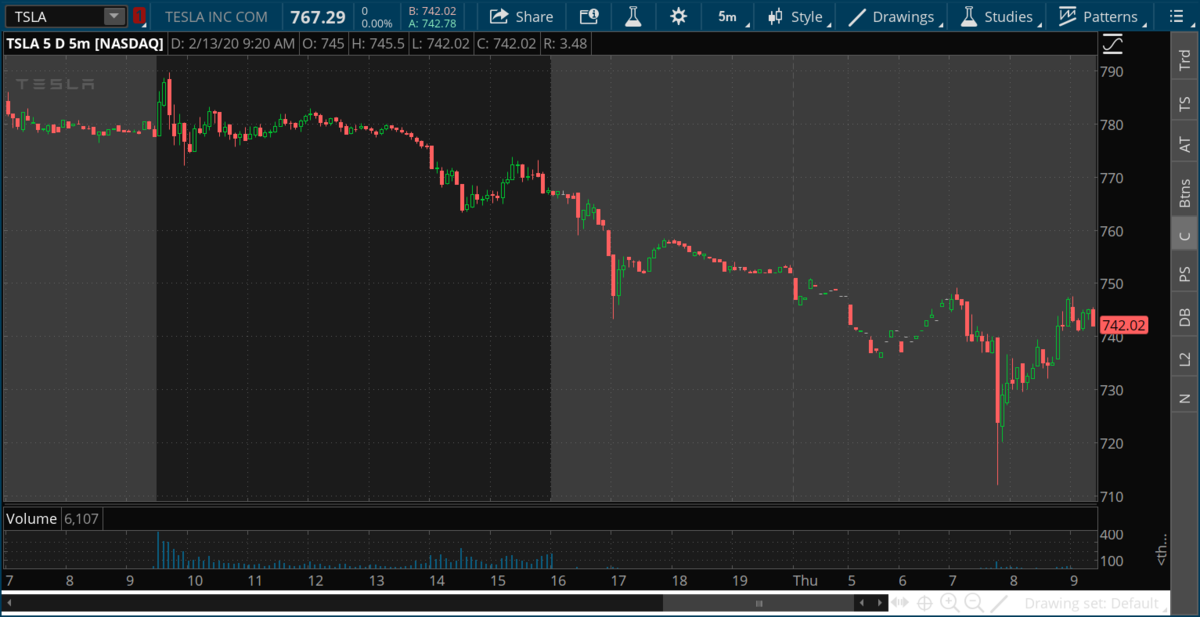 CSCO trades lower on revenue warning
Cisco , beating estimates by a penny a share. The networking equipment maker's revenue also topped analysts' forecasts. Cisco warned of a revenue drop of as much as 3.5% for the current quarter, however, as global economic uncertainties slow technology investments.

Source: CNBC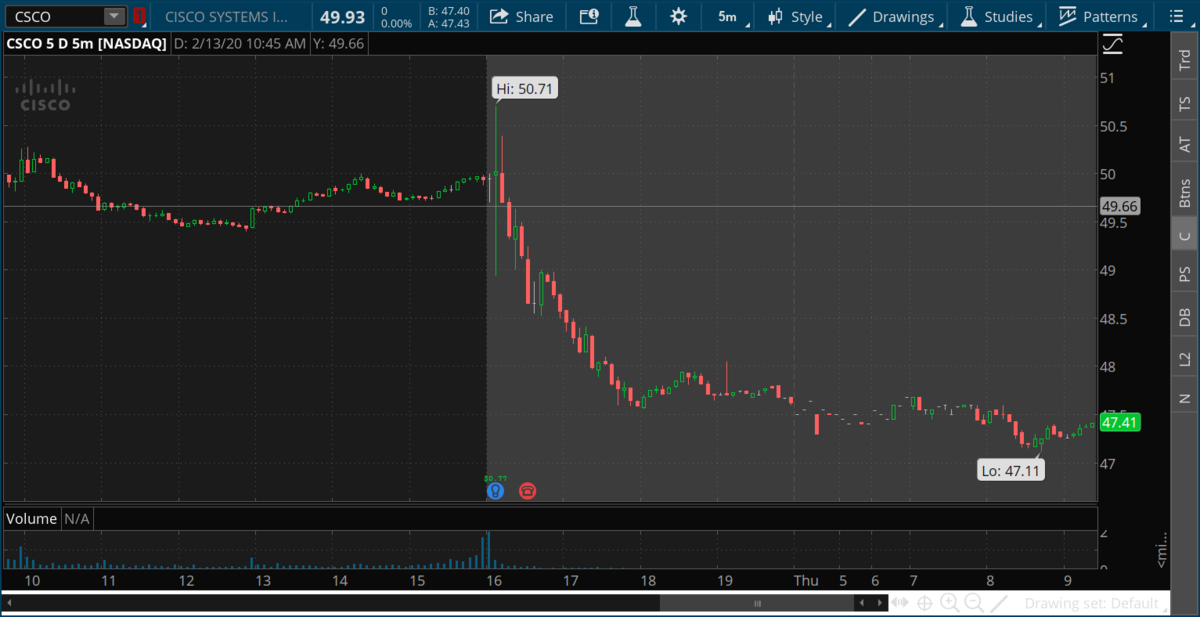 Pepsi trades lower on weak 2020 outlook
"The beverage and snack giant , with quarterly earnings of $1.45 per share. Revenue also beat forecasts. Organic revenue growth was a better-than-expected 4.3%, and the company said it is projecting a 4% growth rate for organic revenue in 2020.

The company is forecasting adjusted earnings per share of $5.88 for the year, shy of the analysts' forecast of $5.95. The beverage and snack giant cited foreign currency as an expected headwind for 2020."

Source: CNBC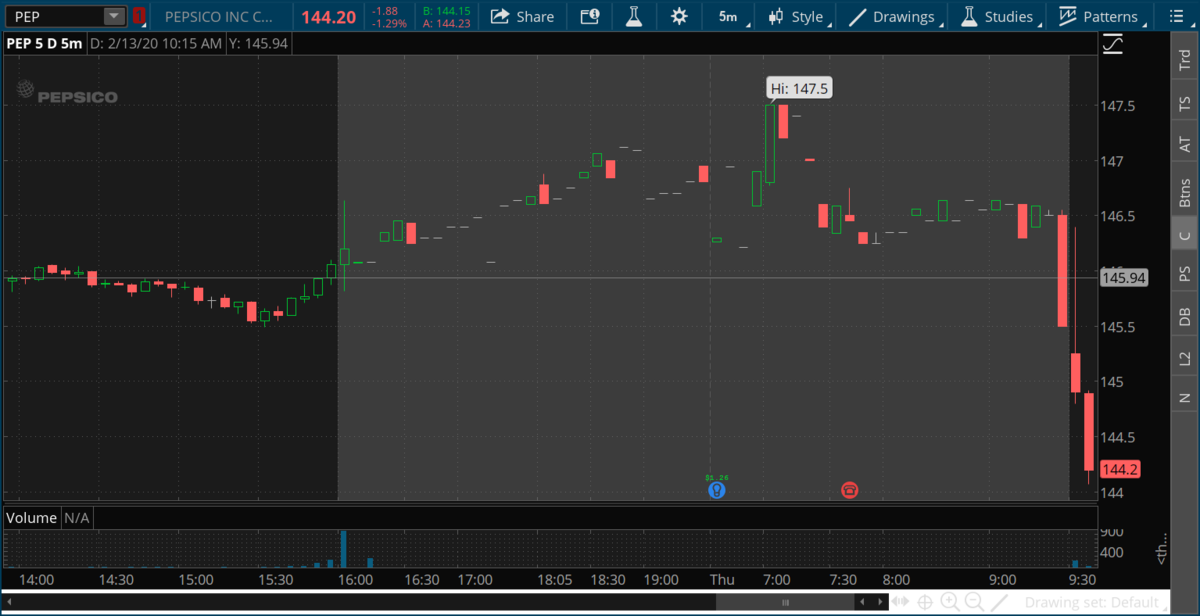 MGM CEO Jim Murren stepping down
"MGM CEO Jim Murren after the casino operator's board picks a successor. Murren has been CEO at MGM Resorts since 2008, but said the company now needs a CEO who can lead the company into the next decade or two. Separately, the company pulled its 2020 forecast, saying it could not yet assess the full impact of the coronavirus."

Source: CNBC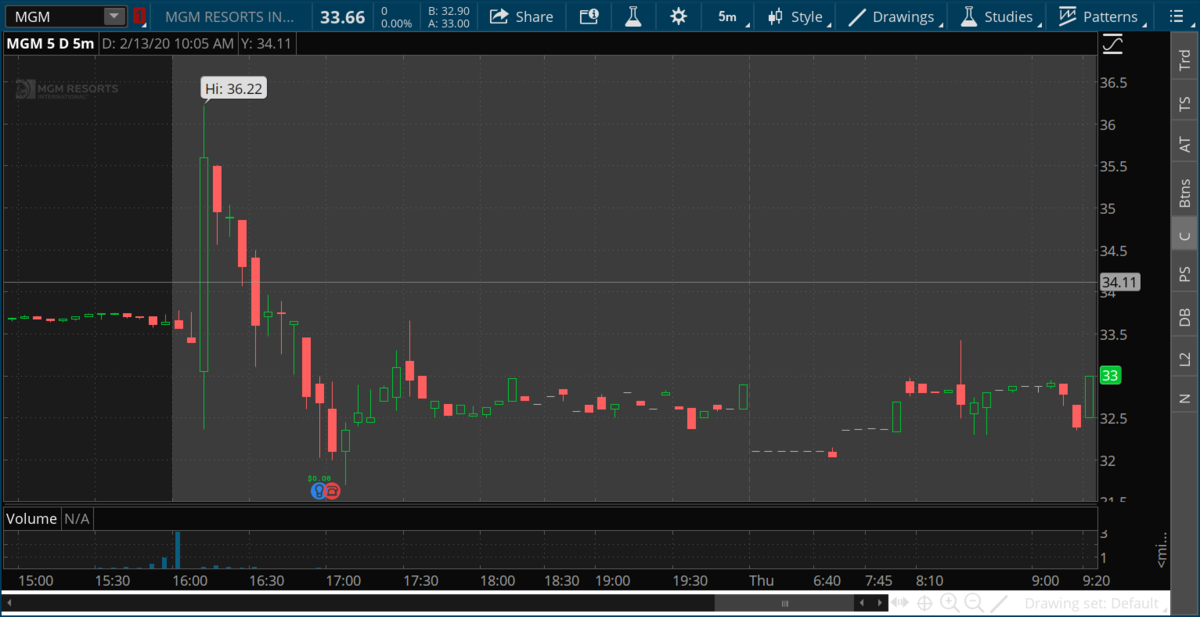 TigerTV Now Starts Live at 8:30 a.m. EST