TFNN teaches traders and investors of all skill levels investing systems, strategies, and techniques allowing them to successfully trade the financial markets.


Get the training you need to protect and grow your money.


Featured Content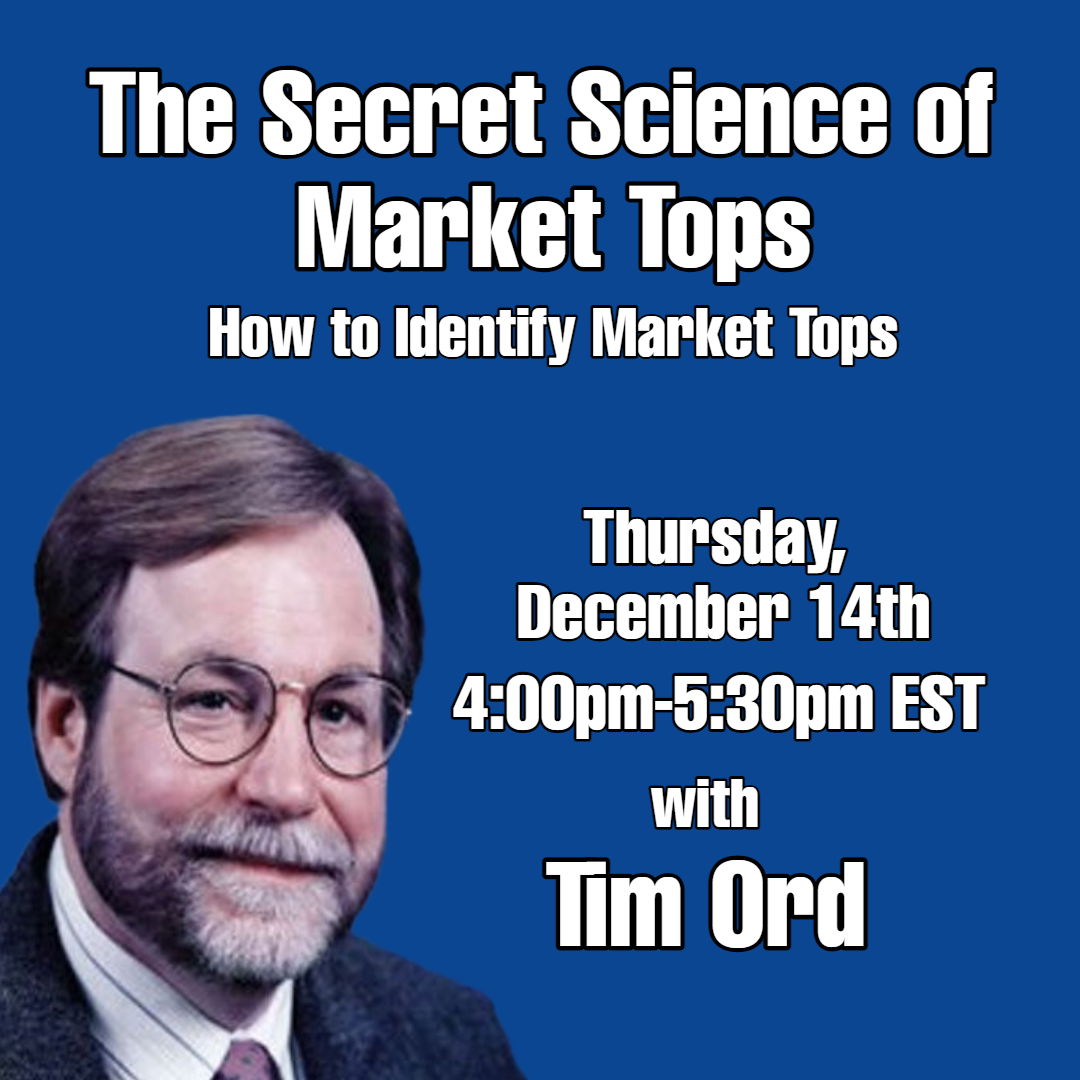 The Secret Science of Market Tops
with Tim Ord

In this 90-minute live webinar, Tim Ord delves into one of the most challenging questions in trading: how to find a market top. Tim has collected this data over decades of trading and is ready to share it with you.

Date: Thursday, December 14th
Time: 4:00 - 5:30pm ET
*This live event will be archived for all attendees

Tim Ord is an award winning market analyst who has a proven track record of 35 years of market success. Tim is frequently listed as one of the top-ten market timers in the country. Timer Digest ranked him the #1 gold timer for the one-year period ending January 13, 2006 as well as the #2 gold timer and the #5 S&P timer for 2004. Tim appears regularly on TFNN and The Tom O'Brien show providing market analysis.
Click here
to sign up now for Tim's upcoming live 90-minute webinar on how to identify market tops! You don't want to miss this special event!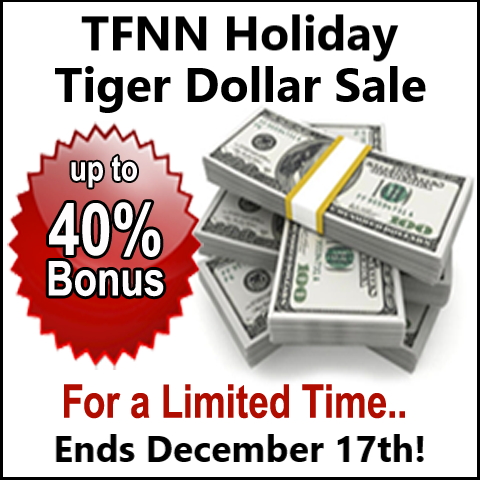 TFNN HOLIDAY TIGER DOLLAR SALE!
Up to a 40% Bonus on Your Purchase!

The TFNN HOLIDAY TIGER DOLLAR SALE is running for a limited time! We've doubled all the bonuses! This Sale Ends the Weekend of Friday, December 15th!

Tiger Dollars are offered in three sizes to fit your needs:


Purchase $500 Tiger Dollars and receive 100 bonus Tiger Dollars - a 20% Bonus ($600 total)
Purchase $1,000 Tiger Dollars and receive 300 bonus Tiger Dollars - a 30% Bonus ($1,300 total)
Purchase $1,500 Tiger Dollars and receive 600 bonus Tiger Dollars - a 40% Bonus ($2,100 total)
Don't let TFNN's Holiday Tiger Dollar Sale pass you by!
Click here
to get your Tiger Dollars TODAY!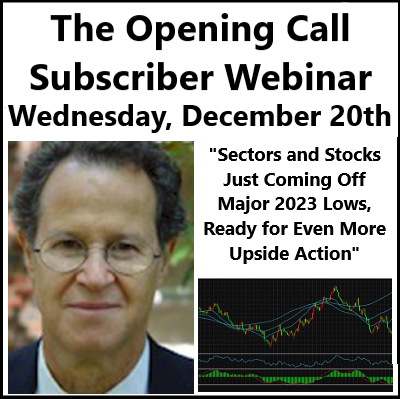 The Opening Call Subscriber Webinar
December 20th, 4:00 - 5:30pm ET

Basil Chapman 90-Minute Subscriber LIVE Webinar Announced:


"Sectors and Stocks Just Coming Off Major 2023 Lows, Ready for Even More Upside Action"


Wednesday, December 20th 4:00 - 5:30pm ET!*Archive included for all subscribers
Which sectors are rallying that might not have follow through strength
Are there sectors that lagged but could now lead, especially the very low-priced stocks
How important are the financial, brokerage, cyber security, AI, and robotic sectors
Demonstrating CW technical tools and answering questions will be a major focus of this Webinar

Throughout this Webinar, ChapmanWave(CW) techniques will be demonstrated, and questions answered live as they are asked.
Click here
to sign up for The Opening Call now, with a 30-day money back guarantee so you have nothing to risk!